A light illustration for a serious purpose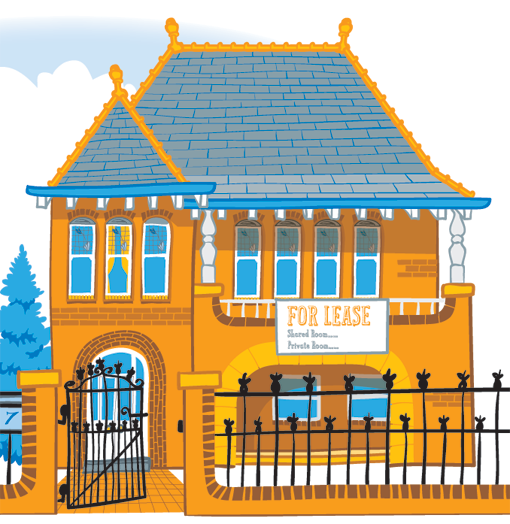 A friend gave me this job to do, for one of her clients. And I'm very grateful for it. Lots of fun to draw, though its intended audience is on struggle street.
The starting point was a partial photo of the front of a boarding house in Sydney's inner west.